Emergency Management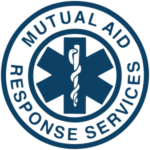 MARS specializes in supporting events, festivals, venues, and temporary mass gatherings. Whether it's a private event for 250 or 25k people dancing in the streets, MARS scales operations to cover all your bases.
Mutual Aid Response Services is available throughout California and is based in Northern California.
Get an estimate.
Risk Management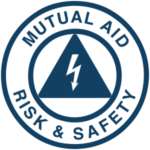 MARS also offers a variety of consulting, emergency and risk management services to support events, festivals, and venues. Each and every gathering is unique, especially yours! Let us tailor a solution ideal for you.
Book an appointment.
Joseph Pred has created a guide for everyday people in cities and urban environments who want to be better prepared for emergencies and disasters.
Assess. Respond. Protect. In the Emergency Survival Manual you'll find everything you need to be prepared for any small or large emergency that comes your way. Joseph Pred is the go-to-guy for assessing and handling emergencies and disaster preparedness.
This book is filled with lifesaving skills with what to do before the first responders arrive… or if they never do.
In addition to his two books, 'The Emergency Survival Manual' and 'Show Me How To Survive,' has written numerous articles and is a conference speaker on matters of safety, risk management, and temporary mass gatherings.